Watch the panels from our Investor Summit in London | March 2022
Missed us in London back in March? Hear insights from industry leaders that took part in panel discussions at our last Investor Summit.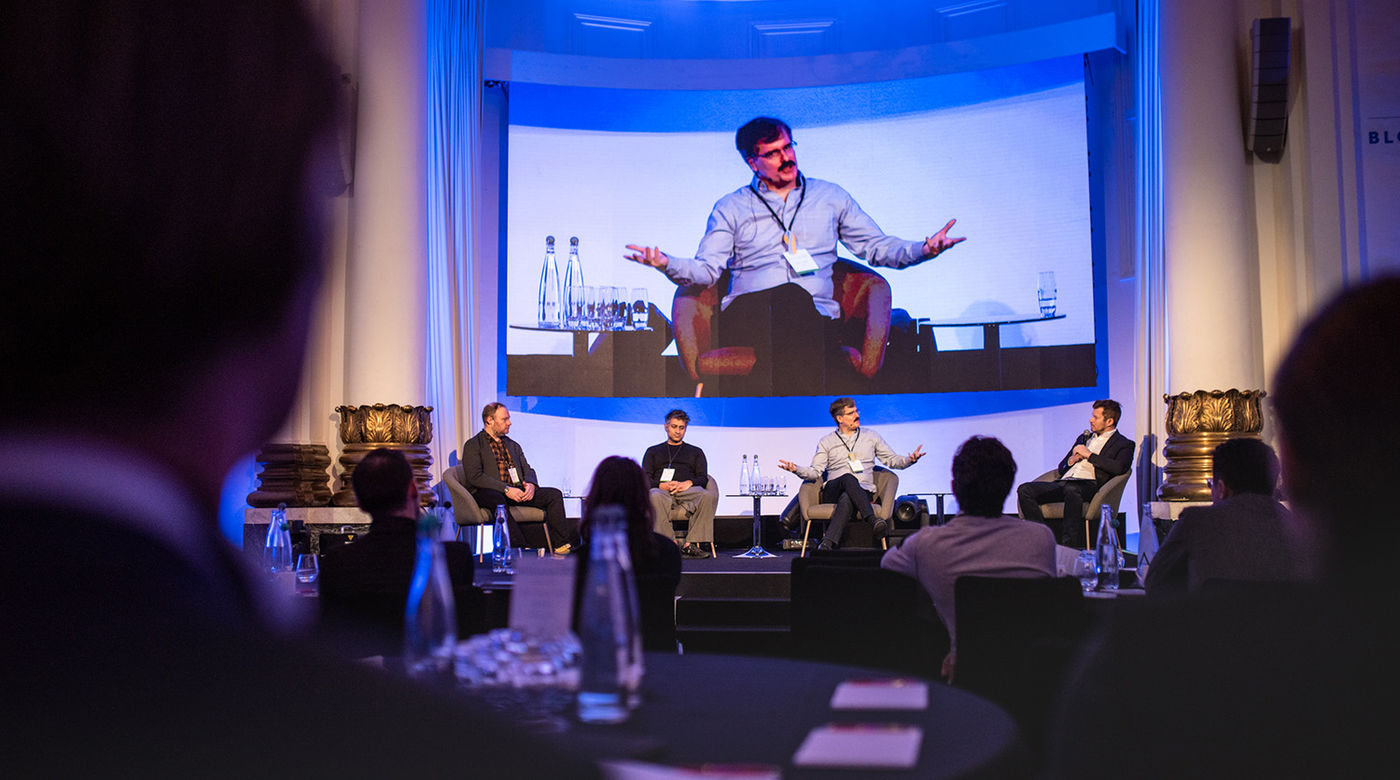 Panelists:
Dean Tribble, CEO - Agoric
Zaki Manian, Co-Founder - Sommelier | Iqlusion | Cosmos
Barney Mannerings, Founder - Vega
Moderated by:
Viktor Fischer, Managing Partner - RBF
Panelists:
Robby Yung, CEO - Animoca Brands
Jeff Bandman, COO & General Counsel - 6529 Capital
Moderated by:
Panelists:
Xiao-Xiao Zhu, Digital Operating Partner & Blockchain Lead - KKR
Julia Andre, Partner - Index Ventures
Matthew Sigel, Head of Digital Assets Research & PM - VanEck
Moderated by:
Viktor Fischer, Managing Partner - RBF
Panelists:
Michael Moro, CEO - Genesis
Michael Safai, CEO - Dexterity Capital
David Fauchier, Portfolio Manager - Nickel Digital
Moderated by:
Adam Bilko, Asset Manager - RBF
Panelists:
Andrey Belyakov, Founder - Opium Network
Jan Bezina, Co-Founder - Bankless Consulting
Moderated by:
Panelists:
Nivan Bhuta, CFO - Solana Foundation
Sergey Gorbunov, Co-Founder - Axelar
Onur Akpolat, Builders Lead - Cosmos
Moderated by:
Marek Sandrik, Principal - RBF
Fireside chat:
Brian Brooks, CEO - Bitfury
Mark Kobal, Head of Investor Relations - RBF
Important Disclaimers:
THESE VIDEOS DO NOT CONSTITUTE INVESTMENT ADVICE OR AN OFFER TO SELL OR A SOLICITATION OF AN OFFER TO PURCHASE ANY LIMITED PARTNER INTERESTS IN ANY INVESTMENT VEHICLE. THESE MATERIALS HAVE BEEN PREPARED BY BLOCKAD S.R.O. (TOGETHER WITH ITS AFFILIATES, "RBF") AND IS SUBJECT TO CHANGE. AN OFFER OR SOLICITATION OF AN INVESTMENT IN ANY RBF INVESTMENT VEHICLE WILL ONLY BE MADE PURSUANT TO AN OFFERING MEMORANDUM, LIMITED PARTNERSHIP AGREEMENT AND SUBSCRIPTION DOCUMENTS, AND ONLY THE INFORMATION IN SUCH DOCUMENTS SHOULD BE RELIED UPON WHEN MAKING A DECISION TO INVEST.
THESE VIDEOS ARE NOT INTENDED TO BE RELIED UPON AS THE BASIS FOR AN INVESTMENT DECISION, AND IS NOT, AND SHOULD NOT BE ASSUMED TO BE, COMPLETE. THE CONTENTS HEREIN ARE NOT TO BE CONSTRUED AS LEGAL, BUSINESS, OR TAX ADVICE, AND ANY PROSPECTIVE INVESTOR SHOULD CONSULT ITS OWN ATTORNEY, BUSINESS ADVISOR, AND TAX ADVISOR AS TO LEGAL, BUSINESS, AND TAX ADVICE. THESE VIDEOS ARE PROVIDED ON A LIMITED BASIS FOR INFORMATIONAL PURPOSES ONLY. RBF BELIEVES THAT THE INFORMATION PROVIDED HEREIN IS RELIABLE BUT DOES NOT GUARANTEE ITS ACCURACY OR COMPLETENESS. RBF DOES NOT UNDERTAKE TO UPDATE THIS PAGE.
PAST PERFORMANCE DOES NOT GUARANTEE FUTURE RESULTS. PRODUCTS REFERENCED IN THIS VIDEO MAY NOT BE SUITABLE FOR YOU OR ANY OTHER PARTY.